When it came to the minefield of choosing our wedding photographer we knew exactly what we didn't want – a sergeant-major-type ordering us around for hours on end to capture our pained smiles in painfully posed photos. Kathryn was anything but this.
With a fluid mix of casually posed and candid photographs, Kathryn's quirky and creative style perfectly captured the fun of our day.
Her energy, enthusiasm and good humour made Kathryn a pleasure to work with.
So if, like us, you want a wedding photographer that embraces your day rather than defines it… Kathryn is your woman!
Brian & Róisín

Picking Kathryn to be our wedding photographer was the best decision we made when we were planning our wedding. It was an absolute pleasure to work with Kathryn. We were planning our wedding from abroad and Kathryn was extremely helpful and made herself available to meet us when we were home. I also had numerous conversations over the phone with her. Kathryn recommended a brilliant location for us to have our photos taken. We went to Castlefreke Woods and because we got married in May, there were bluebells all over the woods. We were thrilled with the photos.
Kathryn made the day so enjoyable for us. Not only is she an extremely talented and professional photographer, she also has a bubbly and friendly personality and she instantly put everyone at ease on the day. She couldn't do enough for us from the moment we booked her and on the day itself. We couldn't recommend Kathryn enough. Our only problem now is how to choose from the fantastic photos she took.
Irene & Con
Having seen Kathryn do my best friend's wedding there was no doubt in our mind that she was the photographer we wanted. We contacted her quite early to avoid disappointment as she was most definitely the photographer of our dreams and we're delighted when we heard she was free. Kathryn made our wedding day so relaxed, her humour and up-for-the-craic characteristics made our day so enjoyable. Kathryn helped with every aspect of our day and kept everything running on time. Kathryn captured the most amazing photos which we will treasure for a lifetime.
Roisin & Joe
Kathryn was our photographer for our wedding in Clonakilty. From start to finish she was professional, creative and, most importantly, kept us all smiling and relaxed. We wanted to keep away from photographs that were too 'posed' and Kathryn did this brilliantly. She was very considerate of our wishes throughout the day and made a huge effort to get snaps of the people who were most important to us. We couldn't be happier with the photos – they were absolutely beautiful…our only issue is deciding which ones we want to frame because it is so hard to choose our favourite!! We would highly recommend her as a wedding photographer!
Eileen & Ger
What drew us to decide on Kathryn as our wedding photographer was firstly we liked to look of the pictures on her website and then as soon as we met her we knew she was the one for us. From the off she made it all very easy. Once booked we met her the day before our wedding and went through our schedule. On the day of, she was excellent.She made everyone feel at ease and wasted no time getting the pictures taken. We went to our local beach for our pictures and it was honestly one of our favourite parts of the day. Just us, the bridal party and Kathryn. What a laugh!! She caught every moment perfectly and our pictures reflect that. Delighted with our choice and both families commented on how brilliant she was as well. Thanks Kathryn!!
Jason and Keely
Kathryn O'Shea was the photograp
her for our wedding at the Celtic Ross Hotel in Rosscarbery. Kathryn was lovely to work with! She is friendly, professional, and has a great artistic eye. She did a good job of being stealthy whilst taking photos during the ceremony and reception, and she got some great snaps of us outside as well! We love the way our photos turned out! If anyone is looking for a wedding photographer, we highly recommend Kathryn O'Shea!
Colleen & John
Kathryn was our wedding photographer in gougane barra last october and we cannot recommend her enough to other couples looking for a photographer for their day.
From the very moment Kathryn arrived to the final picture we felt completely at ease as we nor any of our wedding party would be very camera confident. With her great photography skills and fun attitude we all ended up really enjoying that part of the day. Even our guests commented as to how much they enjoyed Kathryn input to the day.
Eleanor & Eamonn
We found Kathryn online through her website when we started searching for a photographer to document our big day. We are delighted with the results! Kathryn was great in the run up to the wedding; she was full of ideas, suggested a beautiful outdoor venue for photographs and helped us to put a plan together for the day. On our wedding day Kathryn was great. She put us at ease and did a fabulous job of capturing the events of the day, with plenty of laughs along the way! We feel the results speak for themselves. Thanks Kathryn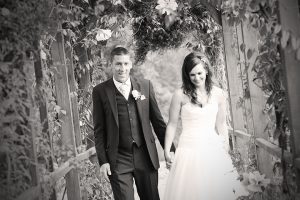 Siobhan & Barry
We were absolutely delighted to have Kathryn as our wedding photographer. From our first conversation I knew Kathryn would be ideal for us. She has a lovely easing going manner which was ideal for us & our three children. We had great craic with her on the day & she managed to get everyone we wanted in the pictures with ease.
We didn't want to spend too long on pictures post ceremony, Kathryn got an amazing amount of stunning pictures in the short time we gave her. She also made great use of our fab venue , Fernhill House Hotel, Clonakilty.
She captured our day brilliantly, the pictures are all very natural & relaxed which is exactly what we wanted.
If you would like more information or to see if Kathryn can shoot your wedding, please give her a ring or drop her a line here.